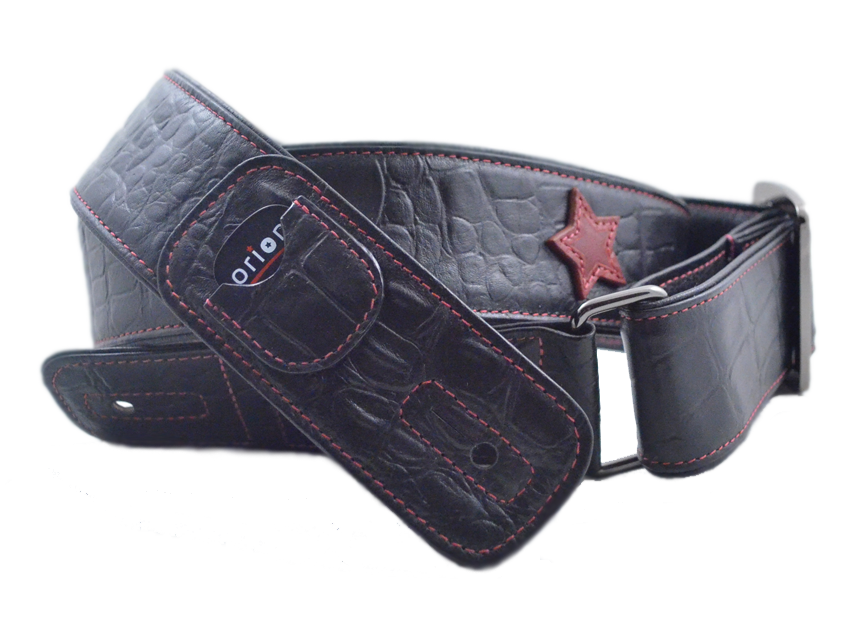 Orion Guitar Gear is founded on passion for guitars and dedicated to the lifestyle of any serious musician.
Creating music is more than a hobby, it's part of our identity.  Orion brings the same dedication and commitment to our iconic guitar straps and other gear that you bring to your instrument, so that you can play, gig and live louder than ever before.
As a guitar player, you know how important it is to look your best and be perfectly comfortable with your guitar.  Orion Guitar Gear started because what was out there just wasn't good enough and we take pride and care deeply about everything related to our guitars and our music.

Orion Guitar Gear is made in New York City, the fashion capital of the world.  NYC has a major influence on international fashion trends and is home to some of the most creative and innovative designers in the word,  fashion weeks, awards and trade fairs.  Orion's location is crucial and provides access to the most amazing selection of leathers and materials available, so that we can carefully select and create the most unique and premium quality products.
Additionally, all Orion gear is carefully checked before it is shipped to ensure that you receive it in perfect condition for superior comfort and functionality.  When you purchase your first piece, you'll immediately notice how different Orion products are from others in the market and you will feel that your new gear is worthy of you and your guitar.  Whether you're at home playing alone or on stage in front of your fans, Orion will make sure you're at the top of your game.  So if you're serious about guitar, get yourself some Orion gear today!!